RKE-LS Sealed Power Relay Details
Having good performance in bad working condition.
Achieving IP62.
Available in 2 pole 7A or 4 pole 5A.
With non-polarity LED integrated in relay.
Conformity with RoHs Directive.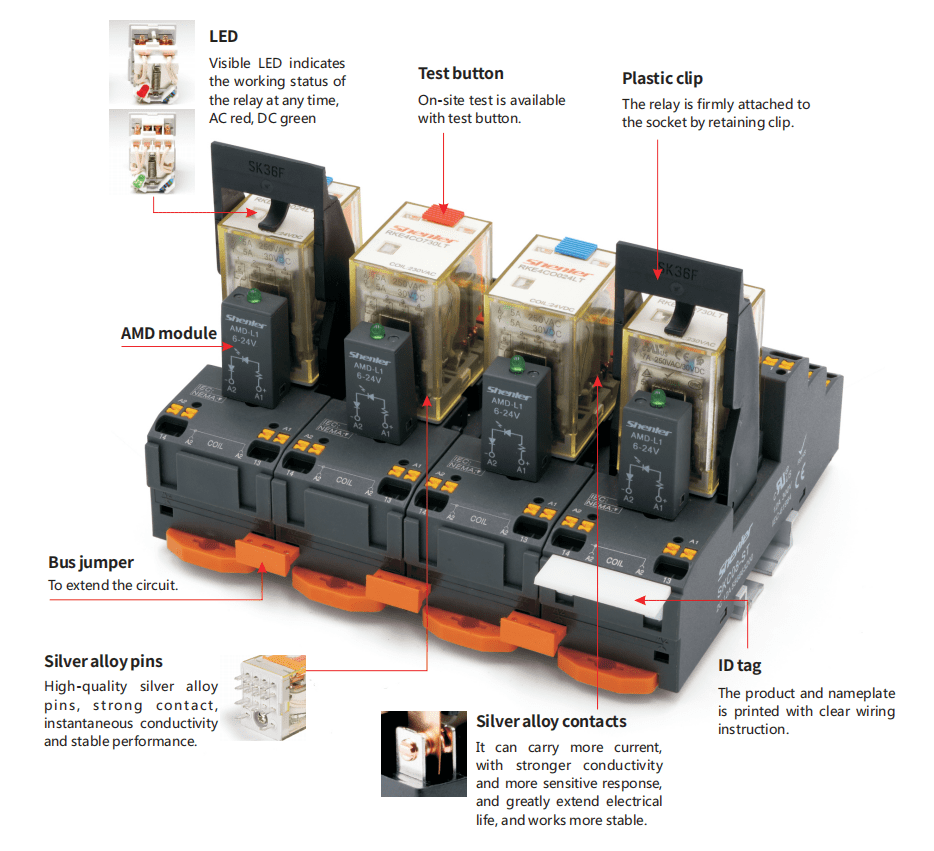 RKE Sealed Power Relay consists of a Relay and socket. The control voltage range can be extended using a matching socket. It can be used with the following types of sockets: SYF08A-E socket, SYF11A-E socket, SYF14A-E socket, SYF08A socket, SYF11A socket, SYF08A socket, SKB08-E socket, SKB14-E socket, and etc.