RKM Miniature General Purpose Relay
Details
Available for 2 pole 5A and 4 pole 3A.
Integrated with LED light.
With inspection window
Widely used in various systems and intelligent manufacturing.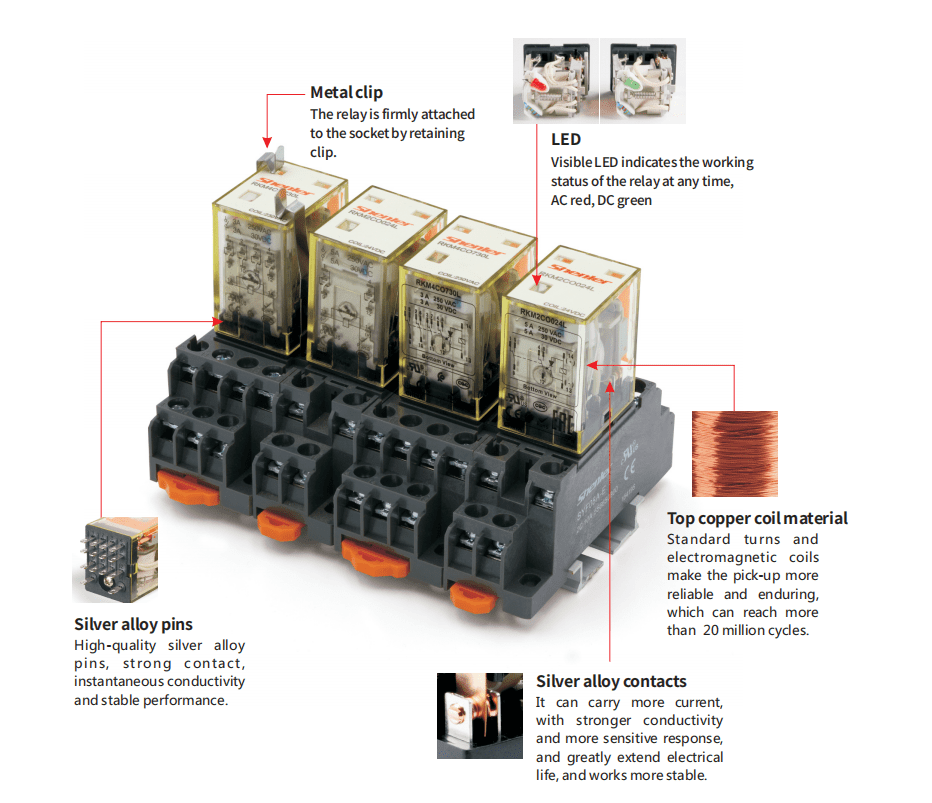 The RKM miniature general-purpose relay consists of a relay and a socket. Its control voltage range can be extended by matching different sockets. RKM relays can be used with the following sockets. Such as SYF08A-E RKM socket, SYF11A-E RKM socket, SYF14A-E RKM socket, SYF08A RKM socket, SYF11A RKM socket and SYF14A RKM socket.