RFT Interface Relay Details
With a slim and compact size.
Available for 1 pole handling 12 A and 2 poles handling 8A.
With non-polarity LED integrated into the relay.
Equipped with a lockable test button and inspection window.
Identify coil by test button color.
Conformity with RoHs Directive.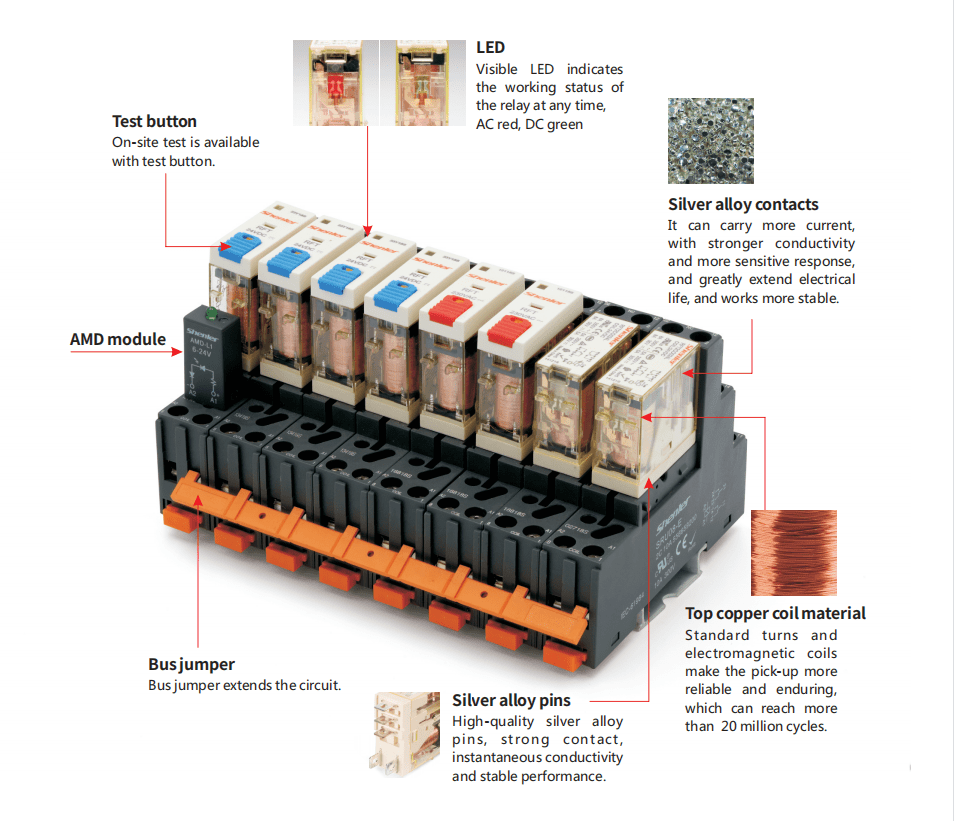 An RFT interface relay consists of a relay and a socket. The control voltage range can be extended using matching sockets. It can be used with the following types of sockets: SRT05/08-A RFT socket, SRT05/08-E RFT socket, SRT05/08-ES RFT socket, SRU05/08-E RFT socket, and SRU05/08-ST RFT socket. Its terminal device is of the Plug-In type.