REH Magnetic Blow-out Power Relay Details
Good performance in DC motor load.
With non-polarity LED and lockable test button.
High capacity load for a good replacement of contactor with blow-out magnet.
Identification of coil through test button color (AC red /DC blue).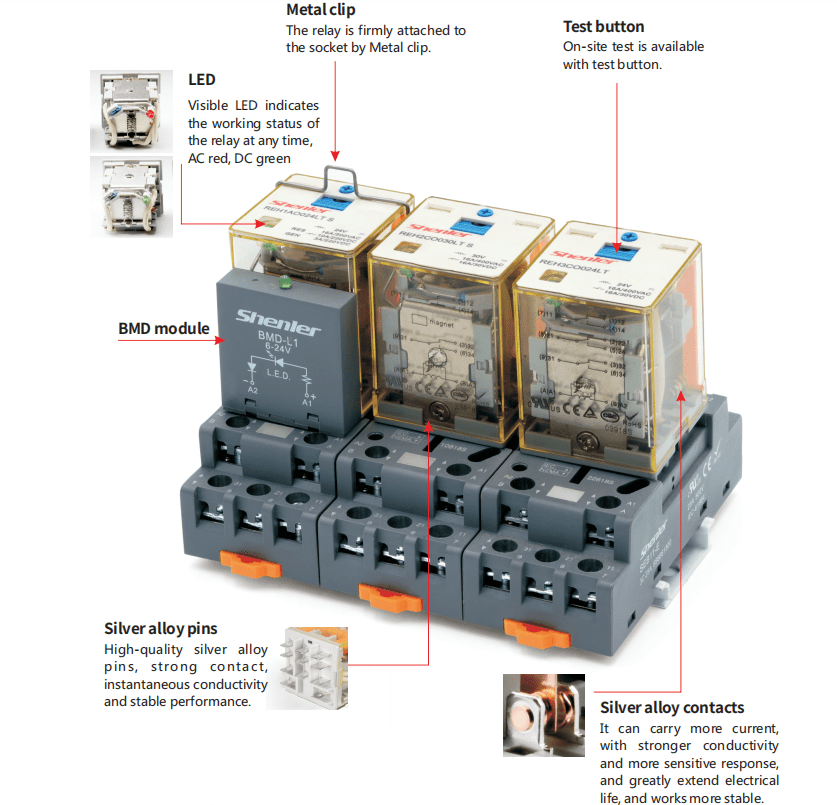 REH magnetic blow-out power relay consists of a relay and socket. The control voltage range can be extended using a matching socket. It can be used with the following types of sockets: SEB11-E REH socket and SEB11-P REH socket.