REH Power Relay Details
Available in 2 poles and 3 poles with contact load 16A.
With non-polarity LED integrated into the relay.
Equipped with a lockable test button and inspection window.
Identification of coils through test button color.
Conformity with RoHS Directive.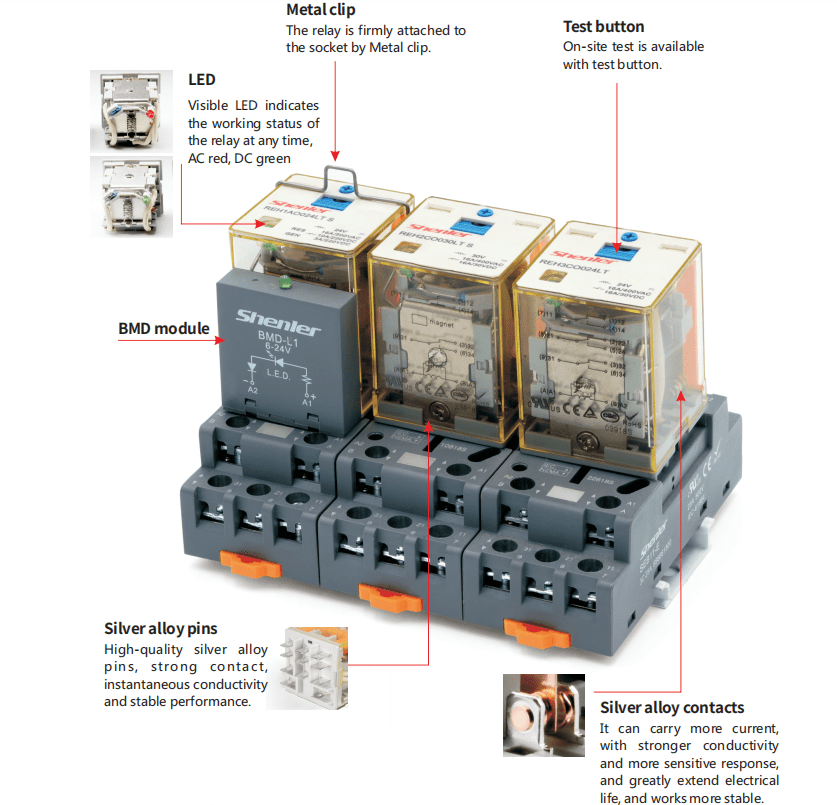 REH power relay consists of a relay and socket. The control voltage range can be extended using a matching socket. It can be used with the following types of sockets: SEB11-E REH socket and SEB11-P REH socket.