RSC Series Solid State Slim Relay Details
Ultra thin, small size, fast switching response.
With long service life, without contact and spark.
Designed with MOSFET output for DC, and SCR output for AC.
Equipped with imported optocoupler isolation.
Having a wide supply voltage range.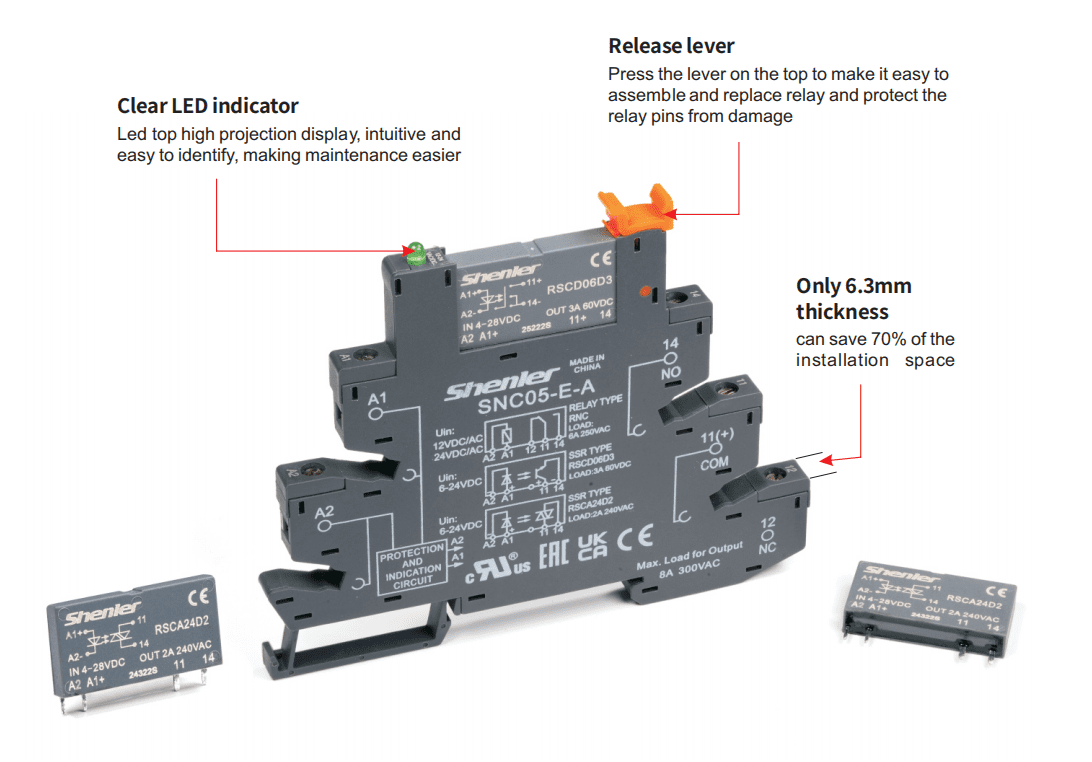 RSC series solid state slim relay consists of a relay and socket. The control voltage range can be extended using a matching socket. It can be used with the following types of sockets: SNC05-E RNC socket and SNC05-P1 solid-state slim relay PCB socket.