RNC Interface Relay Module Details
Featured with ultra slim, high sensitivity and low consumption.
Maximum load power 6A.
Meet environmental requirements.
With reasonable structure.
Extend the control voltage range by matching sockets.
Widely used in PLC, CNC systems, robots, intelligent manufacturing and other control systems.
Best choice to realize equipment and automatic assembly line.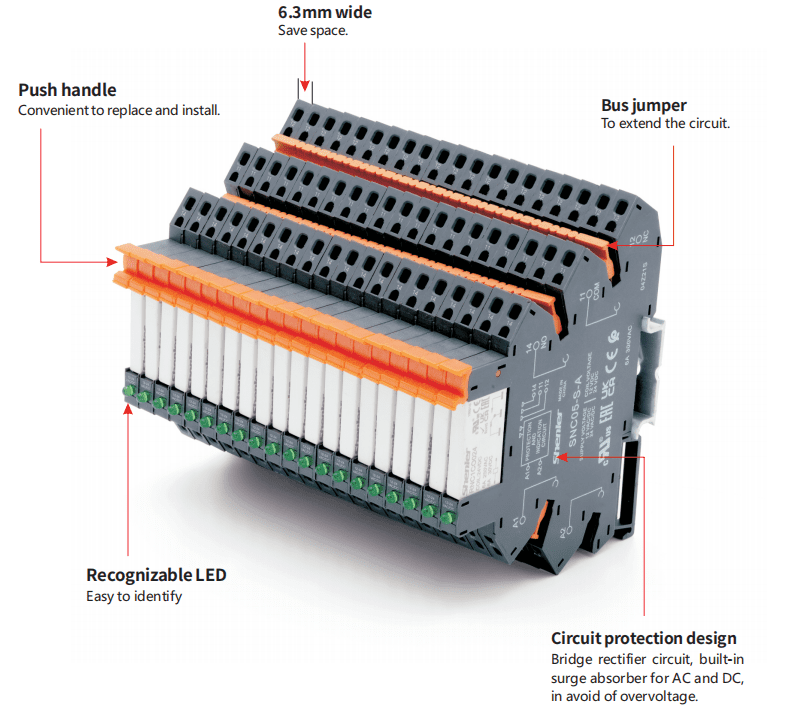 RNC PLC relay consists of a relay and socket. The control voltage range can be extended using a matching socket. It can be used with the following types of sockets: SNB05-E RNC socket, SNB05-ST RNC socket, SNC05-E RNC socket, SNC05-S RNC socket, and SNC05-P RNC socket.